Commodore Cecil R. Chen - Philippine Coast Guard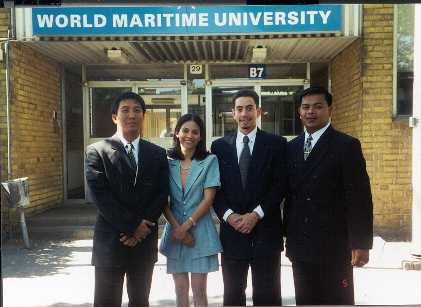 Commodore Cecil R. Chen of the Philippine Coast Guard, born in Cebu and now resides in the Province of Bukidnon, Philippines, married to the former Dalla R. Barroso with whom he has a very smart son, Giani B. Chen. Commodore Cecil R. Chen is a graduate of the Philippine Military Academy, Sandigan Batch 1982.
Sign My Guestbook
View My Guestbook
|Hotlinks: Next Page | Dalla's Birthday | Beltran & Barroso | Sandigan 82 | Commodore Chen |

Page created on June 8, 2000.

Thank you visitor number
. Come back soon!
Bukidnon, Philippines.
---
---
---
---
---